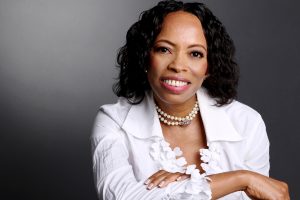 There is no denying that we stand at an important juncture in the world's history.   Recent social and political developments in North America and Europe highlight the need to encourage the development of a thoughtful citizenry with a wide historical understanding of the world—one that is capable of critical analysis and self-reflection.
The Department of Humanities in the Faculty of Liberal Arts and Professional Studies is, indeed, responsive to the needs of the changing world in which we live. Our courses integrate the teaching of cultural literacy and critical learning skills to ensure the success of our students in university and beyond. It is our goal that our students will--from their first to fourth year--develop the qualities and critical skills necessary not only for further study, but also for employment, community involvement, and other endeavours that require initiative, responsibility and accountability, as well as a capacity for decision making and the ability to work effectively with others--the very principles of engaged and mature citizenship.
Founded on the principles of liberal education, the Department is unique in Canada. No other Canadian university has a department that is committed to providing students with interdisciplinary courses and programs that together offer a comprehensive introduction to the humanities as an integrated field of study. The Department's curriculum is thus informed by a powerful vision of interdisciplinary study that few departments in North America can match.
With over fifty full-time faculty in the Department, students can take advantage of a wide range of courses addressing important themes in the liberal arts by completing a BA degree in Humanities as a Major or Minor or by taking an International BA degree. The Department is also home to 11 undergraduate degree programs that are framed by the same core values as the Humanities Major but allow you to focus in more concentrated thematic, regional or cultural areas: Canadian Studies, Children's Studies, Classical Studies, Culture & Expression, East Asian Studies, European Studies, Hellenic Studies, Individualized Studies, Jewish Studies, Religious Studies and US Studies.
Faculty in the Department of Humanities place a high value on both teaching and research, with the result that the Department is known for its award winning teachers and researchers. In spring 2016, Professor Kabita Chakraborty received the President's university-wide teaching award in the full-time faculty category, and between 2014 and 2016 our faculty published over 30 books (including peer-reviewed manuscripts, fiction and translations) and was awarded over a million dollars in research funding.
As an interdisciplinary scholar, teacher and researcher I value tremendously the role theDepartment plays in advancing the values of inclusivity, championing diversity of thought, encouraging self-reflection and pursuing engaged scholarship. Please do be in touch if you have any questions or would like a more detailed introduction to our courses and programs.
Warmest regards,
Andrea A. Davis, PhD
Chair, Department of Humanities